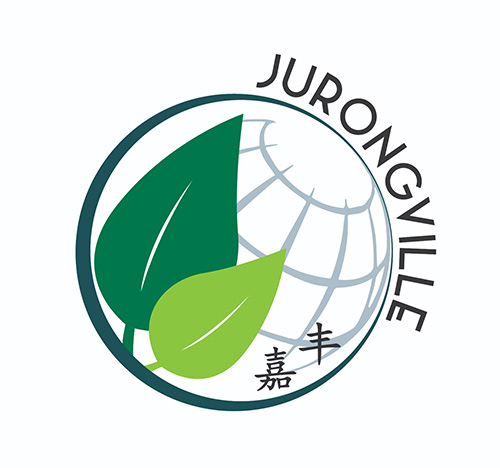 Jurongville Secondary School
About Jurongville Secondary School
What are the rankings in co-curricular activities (CCAs)?
What are the Direct School Admission (DSA-Sec) talent areas offered?
Learn more about DSA-Sec in MOE (Ministry of Education, Singapore).

| Name | Nature | Integrated Programme | Category |
| --- | --- | --- | --- |
| Electronics | Both | Yes | Science, Technology, Engineering and Mathematics |
| Tchoukball | Both | Yes | Sports and Games |
| Football | Boys | Yes | Sports and Games |
School Vision

A vibrant and nurturing community of passionate and resilient learners.

School Mission

To nurture world-ready students with the passion to learn, lead and serve

School Philosophy, Culture and Ethos

The school is guided by our philosophy 'Everyone can Learn, Everyone can Achieve and Everyone can Contribute' in the design of our curriculum. With this philosophy as our anchor, the school offers a rich variety of programmes that holistically prepare our students for the opportunities and challenges of life. Our student-centric learning culture is focused around the following five school learning outcomes: Our students are persons of good character who make choices based on sound values; our students are responsible contributors to the well-being of their family, community and country; our students have learned the secondary curriculum well; our students have good self-awareness of their strengths and interests; our students have effective communication and leadership skills as individuals, team members or leaders. Our team of caring teachers also nurture the students guided by the following PRIDE school values: Perseverance, Respect, Integrity, Discipline and Empathy. When these values are learned well and applied by our students in their lives, they will be the pride of our families, communities and country.
What are the distinctive programmes?
Real World Learning through Electronics

Applied Learning Programme (ALP) / STEM

Sports for Life - Character Education through Sports Exposure, Sports Empowerment and Sports Excellence

Learning for Life Programme (LLP) / Sports and outdoor education
Additional Mathematics
Art
Basic Chinese
Basic Malay
Basic Tamil
Biology
Chemistry
Chinese
Chinese Normal (Academic)
Computer Applications
Design and Technology
Electronics
Elements of Business Skills
English Language
English Language (Syllabus A)
English Language (Syllabus T)
Food and Nutrition
Food and Consumer Education
Geography
Higher Chinese
Higher Malay
History
Literature in English
Malay
Malay Normal (Academic)
Mathematics
Mathematics (Syllabus A)
Mathematics (Syllabus T)
Music
Physical Education
Physics
Principles of Accounts
Science (Chemistry, Biology)
Science (Physics, Chemistry)
Science (Syllabus T)
Smart Electrical Technology
Tamil
Tamil Normal (Academic)
Humanities (Social Studies and Geography)
Humanities (Social Studies and History)
Humanities (Social Studies and Literature in English)
What are the co-curricular activities (CCAs)?
Physical Sports
Badminton
Basketball
Football
Netball
Sepak Takraw
Tchoukball
Visual and Performing Arts
Band - Concert
Dance - International
Drama - English
Ensemble - Angklung / Kulintang
Ensemble - Percussion
Orchestra - Chinese
Uniformed Groups
Boys' Brigade
Girl Guides
National Cadet Corps (NCC) (Land)
National Police Cadet Corps (NPCC)
Scouts
Clubs and Societies
Infocom Club
What are the specialised facilities and resources?
Allied educators (Learning and behavioural support)
What are the nearby secondary schools?